Let's Hit The Road
When hitting the road for an extended period, it is essential to come prepared with your everyday items. Road trips are loved by many due to the ability to experience the thrill of life on the road. The expert staff at Mike Castrucci Ford would like to aid in your trip-planning by offering a road trip checklist for packing inspiration. Knowing what to pack for a road trip will significantly enhance your driving experience and help avoid unnecessary issues. Our staff wants to ensure your vehicle is in great shape before sending you off. Visit us to speak with our staff about ways to prepare your car for the road and then schedule an appointment with our service department. Our expert service techs will inspect your vehicle and help provide peace of mind by completing routine maintenance proven to enhance the health of your car. Read on to learn about what to pack for a road trip.

Items to Take On a Road Trip
As you hit the road, many items will be necessary to aid in an emergency and provide entertainment during long stretches of driving. Take inspiration from our staff's road trip suggestions and contact us with any questions regarding what to pack for a road trip. So, what do you need for a road trip?
✔️ Driver's License 
✔️ Insurance information
✔️ Car registration
🔑 Extra car key
✔️ Spare tire 
✔️ Roadside emergency kit
✔️ First-aid kit 
✔️ Phone charger 
🎶 Road trip tunes
✔️ Blanket
✔️ Pillow 
📚 A great book!
All of the items provided above are essential resources to have as you head away from home. Contact our staff today for any further suggestions on what to pack for a road trip and then hit the road!

Experience Adventure With Ford
Although all of the items provided above are essential, the most vital part of any road trip is the vehicle transporting you and your family. Here at Mike Castrucci Ford, we are ecstatic to offer our customers high-quality Ford models built for adventure. We have several options that provide drivers spacious seating, excellent specifications, and out-of-this-world driving experiences. Visit our showroom to view Ford models available today! Thanks to our fantastic team, you'll never again have to wonder what to pack for a road trip!
Service With Us
Stop by our Ford service center for routine maintenance information and to schedule a service appointment. Start your trip today with the help of Ford's what to pack for a road trip checklist. We hope to see you soon at Mike Castrucci Ford!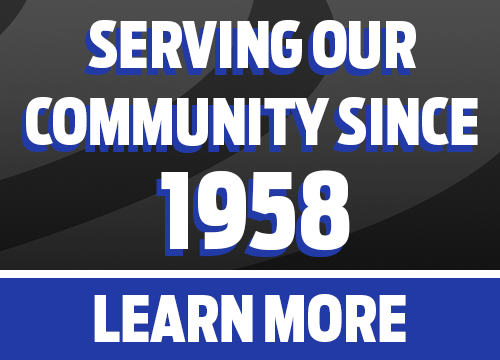 Hours
Monday

9am-6pm

Tuesday

9am-6pm

Wednesday

9am-6pm

Thursday

9am-6pm

Friday

9am-6pm

Saturday

10am-5pm

Sunday

11am-5pm
Contact Mike Castrucci Ford
* Indicates a required field